Pine Realty Information
Pine Realty is a Licensed Real Estate Agency*
License # RB043689
We have been in good standing with no violations since our inception in 1959. ______________________________________________________________
<-------Apartment and rent information links at left.
<-----Click size of desired unit
For Appointment Information Please scroll down
______________________________________________________________
Short term listings avl to July 31st. Please inquire
_____________________________________________________________
For sample lease, move in, and deposit information go to leasing information on upper left or click next lines below.
All listings require the equivalent of 3 months in advance plus an application fee for move-in.
_______________________________________________________________________
Contact information & Appointments

Occupied Apartments are generally shown during business hours Monday-Friday. 10AM to 4PM. Additional times and days for vacant units.
State the

address

,

apartment #

,

rent

, and the lease start date in email.
Please state the days & times for viewing request.

Please supply mobile phone number of viewer.

Do not call unless for emergency. Appointment requests will be verified by email
Parking Options to view units> Click her for daily parking options
Mail address below
Pine Realty: 1503 Pine St. Philadelphia, Pa 19102

(#215-735-8896 For 24 emergency) or google text # 215 703 8495
Alternate email. rent.pinere@gmail.com or yundini@hotmail.com (Agent:Michael Glazov # RS308216)
Pet information on page 5 of Sample Lease Forms Clause 40 Click abovePets not permitted in condominiums.

Lease Assignment information (subletting) is on page 5 of lease Clause 36. (Click Sample Lease Form Above)

Most apartments are in 3-4 story brick style buildings. On-site maintenance and doormen are provided in hi-rise buildings.

Monthly Parking is available upon request and availability near buildings East of 20th St. and west of 13th St.
Real Estate Management and Sales since 1959

Apartments and Towhouses Rentals in Center City, Philadelphia
Zipcodes: 19102, 19146, 19107, 19103

Neighborhoods: Rittenhouse Square, Center City, Washington Square

Walking distance to central business district and local universities



E-mail: Rent@PineRe.com - email address must be typed
Michael A. Sher: Licensed Real Estate Broker for Pine Real Estate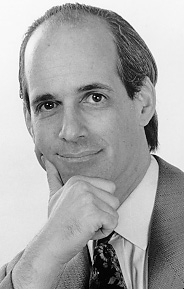 ---
---
* Licensed by the State of Pennsylvania
All Licencees are subject to a set of rules and acts which if violated can result in fines, imprisonment and loss of license. The State of Pennsylvania generally does not get involved in leasing or contractural issues unless their rules are violated.

All website information is date sensitive and subject to change anytime. No warranty is intended or implied.